Interaction Design

.19. The Design Process as a Conversation
Interaction Design is often understood as a discipline that looks at the ways humans interact with (digital) systems—through diverse sets of interfaces. For this overview, I will take a broader look at Interaction as a key element of my work and understand "Interface" as an expanded concept.



Student Work: Irene Chang (2017), mapping "Interactions with Everyday Objects as a Political Act" during the workshop "Object America"—co-taught with Selena Kimball at The New School University.


Here is a recent project. Buero fur Brauchbarkeit commissioned me to create the user experience including user interface, information design and product architecture for this project. The Buero implemented the product, coded front- and backend and managed the process.



The development was highly collaborative with Buero fuer Brauchbarkeit and the client to create the best possible product for the 330,000 employees. Project cycles included wireframes, mockups, personas and user testing. We developed a responsive web platform—instead of a website-and-app combination—to make sure the content could easily be accessed and published across different devices without the hurdle of installing an app. The online magazine is available to all 330,000 employees through desktop computers, tablets, and smartphones.


g force for me. Since 2001, I have held academic positions alongside my creative practice in Cologne, Hong Kong, Beirut, and New York. This journey through diverse urban habitats with eclectic everyday artifacts activated research interests that span across cultures and beyond disciplinary boundaries. I am specifically interested in the merging of the natural, the artificial, and the speculative.

We design Interfaces. Interfaces are digital products of a specific culture—a time, a place, a set of decitthe time and place they have been developed. of their I have always been fascinated by urban complexity and puzzled by its daily mechanics. As a designer I was initially intrigued by visual systems that organize cities, purposefully offer orientation or randomly document the processes of urbanity and human interactions.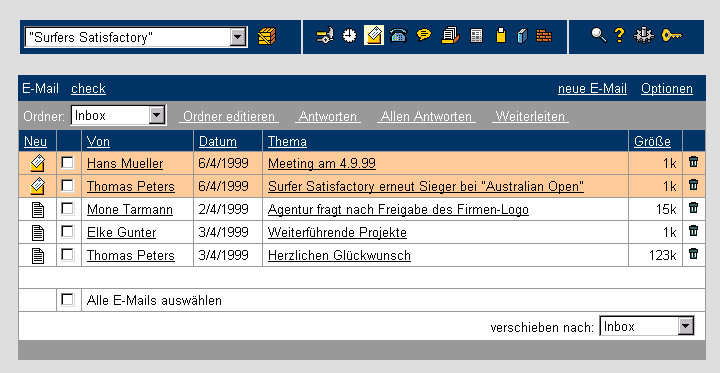 2018
Glissmann, P., & Kimball, S. "An interdisciplinary reimagining of America." (2018). Public Seminar, The





Observing urban societies in very diverse cultural settings, however, I became more interested in the questions of how we create resilient communities. How do we initiate dialogues to better understand our diverse ways of seeing, reading and understanding our shared urban habitats and their everyday artifacts?
This becomes even more important when we empower artificial agents to make decisions regarding our political and social systems. Who is training these algorithms, and with what kind of data?
In response, and to investigate the diverse ways we are looking at the same thing, I co-founded the Observational Practices Lab at Parsons School of Design, New York, in 2016 with my colleague Selena Kimball.





I. PUBLICATIONS, ARTICLES, CONTRIBUTIONS

2018

Glissmann, P., & Kimball, S. "An interdisciplinary reimagining of America."

(2018). Public Seminar, The New School

http://www.publicseminar.org/2018/04/object-america-the-model-500-telephone/
Arcioli, O., Glissmann, P. & Henrich, A. "The Phaistos Project—Forty-five Symbols."

(2018). Online Circulation, IEEE VISAP 201 Conference "Data and Identities", Berlin

https://visap.net/2018/media/Glissmann-VISAP18-AP.pdf Glissmann, P., & Kimball, S., (authors & editors)
"OBJECT AMERICA: Observing "America" through everyday."

(2018).

Objectamerica.org Glissmann, P., & Kimball, S. "OBJECT AMERICA Observational Practices and the Everyday."

(2018). in "To get there: Designing Together,"

Proceedings of Cumulus Conference

Paris 2018

Arcioli, O., Glissmann, P. & Henrich, A., (authors, editors, designers) "Forty-five Symbols."

(2018). Magazine #5: South Africa, Switzerland, United States of America

2017

Arcioli, O., Glissmann, P. & Henrich, A., (authors, editors, designers) "Forty-five Symbols."

(2017). Magazine #4: Byblos, Boone, Johannesburg & Magazine #3: El Salvador, Taiwan, United States of America, Vietnam

Glissmann, P., & Kimball, S., (authors & editors)

"

Talking About Seeing — Observational Practices and the Everyday."

(2017). Observational Practices Lab.

2016

Arcioli, O., Glissmann, P. & Henrich, A., (authors, editors, designers) "Forty-five Symbols."

(2016). Magazine #2: Phaistos, New York, Hong Kong, Falmouth.


2015
Glissmann, P. "Globality of Language and Culture; Rewriting — Ethnographic Visual Anecdotes" 軼瓿 式式 (2015). AVA, Magazine for Visual Arts and Artists, Academy of Visual Arts, Hong Kong.

Arcioli, O., Glissmann, P. & Henrich, A., (authors, editors, designers) "Forty-five Symbols." (2016). Magazine #1: Berlin, Bogotá, Cologne, Hong Kong, New York.


2012
Glissmann, P., Hoefflin, "Den Elektroniske Parasitten." (2012). Kunst Og Informatikk—Art and Computerscience. University of Oslo, Norway, pp 56-59


2008
Glissmann, P., Hoefflin, M. & Vaitsman, M., (authors, editors, designers) "typefusion" (2008). Cologne, Germany.


2007
Glissmann, P., Hoefflin, M. & Vaitsman, M., (authors, editors, designers) "suomifusion" (2007) & Cologne, Germany.

Glissmann, P., Hoefflin, M. & Vaitsman, M., (authors, editors, designers) "xxxfusion" (2007). Cologne, Germany.

Glissmann, P. & Hoefflin, M. "New Media & Artificial Life." (2007). JUNKJET, Knowledge, Art and Architecture, Karlsruhe, Germany.


2003
Glissmann, P. "Glocal Art and Design Education." (2003). in Re-approaching New Media, NIFCA Publication, Helsinki, Finland.


2000
Glissmann, P. "Subway—Interactive Digital Platform" (2000). Net Art Guide, Frauenhofer Institute, Karlsruhe, Germany.





VII. CONFERENCE PRESENTATIONS


2018
"Data and Identity: The Phaistos Project."
IEEE VIS 2018, Berlin, Germany

"Observational Practices and Global Control."
Global Control Conference, Riga, Latvia

"Object America: Observational Practices and the Everyday." Cumulus, Paris, France
(co-presented with Selena Kimball)

"Object America: Ways of Looking at a Design Object." Beyond Change Conference, Basel, Switzerland

"The Phaistos Project — Forty-five Symbols." Beyond Change Conference, Basel, Switzerland


2016
"45 Symbols: Global Visual Language."
Typo Berlin Conference, Berlin, Germany


2014
"Electronic Craft." All Makers Now?
Conference, Falmouth, UK




2011
"The semiotic landscape of bilingual cities." Typo Berlin Conference, Berlin, Germany


2006
"Art & Technology: Electronic Life Forms." Matchmaking Conference, Trondheim, Norway


2005
"Electronic Life Forms."
Siggraph, Los Angeles, USA

"Devices, where is the art?"
Conference Artist talk & panel discussion, Siggraph, Art Program, Los Angeles, USA


2004
"Artists and the meaning of Technology."
Panel discussion, NFF Conference, Vancouver, Canada





IIX. INVITED AND GUEST LECTURES & WORKSHOPS


2018
"Observing Machines — Machines Observing." Invited Artist Talk, ScopeSessions, Berlin, Germany

SomoS Berlin Peer-Review Sessions Workshops. September & November, 2018

Asynchronous Global Collaboration & Pedagogy Invited Talk. Cumulus Working Group: Pedagogy in Design Education, Paris, France

Curriculum Development & Review 5-day Workshop & Invited Talk. ISDI Mumbai, India

"OBJECT AMERICA @BERLIN." Workshop & Talk, GlogouAIR Berlin, Germany


2017
Curriculum Development: Mapping Design Education 4-day Workshop. La Escuela de Diseño Altos de Chavón,Dominican Republic


2015
"Visual Language and Systems Design." 3-day Workshop & Invited Talk. MOE Taiwan scholarship Program, Yun-lin University, Taiwan






2014
"The Phaistos Disc: Visual language & Writing Systems." Invited Talk. Academy of Media Arts, Cologne, Germany


2013
"Systems of Visual Identity." Workshop. Academy of Media Arts, Cologne, Germany


2005
"The History of Artificial Life." Invited Talk. Nordic Institute for Contemporary Art, Helsinki, Finland


2004
"Art and Technology." Invited Talk. Simon Fraser University, Vancouver, Canada

"electronic life forms—Life in the Intersection of Technology, Art & Science." Invited Talk. Pratt Institute, Manhattan, New York City

"electronic life forms—Life in the Intersection of Technology, Art & Science" Invited Talk. Pratt Institute, Brooklyn, New York City




XI. GRANTS, AWARDS & SCHOLARSHIPS, RESIDENCIES


2019-2021
Recipients of the first The New School University Fellowship Award Team Fellow with Selena Kimball, Observational Practices Lab, to advance cross-disciplinary pedagogy, scholarship, and creative practice at The New School


2019
School of Art, Media, and Technology, Parsons
School-based Funds Award
Speculative Mineralogy


2013-2019
Student Research Assistant Fund Award, Parsons (Yearly)


2018
SomoS Berlin, Residency


2017
School of Art, Media, and Technology, Parsons School-based Funds Award Transdisciplinary Research Satellite Berlin

Parsons New York, Cross-School-based Funds Award, Object America, Transdisciplinary Research Initiative, Collaboration with Selena Kimball, Margot Bouman, Nitin Sahwey

The New School University, New York, Provost's Office: Innovation in Education Fund Awards: Object America, Transdisciplinary Research Initiative. Collaboration with Selena Kimball and Alexis Cuadrado


2016
Design Incubation: Communication Design Educators Awards The Phaistos Project
Collaboration with Andreas Henrich & Olivier Arcioli

Fox Awards 2016, Category: Digital Communication, Winner Visual: Gold one-Magazine, Online Platform for Rewe-Group Germany






2016
BCM Award 2016, Category Digital Media, Winner: Silver one-Magazine, Online Platform for Rewe-Group Germany

Astrid Awards 2016, Category: Magazines for employees Winner: Gold, one-Magazine, Online Platform for Rewe-Group Germany

School of Art, Media, and Technology, Parsons
School-based Funds Award Observational Practices Lab, Collaboration with Selena Kimball


2014/2015
School of Art, Media, and Technology, Parsons New York School-based Funds Award FORTY FIVE SYMBOLS: Funds to support the continuation and documentation of the international collaboration.


2010
Premi Pilar Juncosa i Sotheby's Award Award and funding to develop the kinetic installation "colmena" in the open space area of the Miró Foundation Mallorca.


2008/2009
Hong Kong Arts Development Council Grant: New Media ADC Grant to support the work of educational institutions with local new media artists. I received this funding to invite a guest artist to plan and realize an exhibition including students at AVA, Hong Kong Baptist University.


2005
DFG Travel Grant
Funds to present at a conference: SIGGRAPH. The DFG is the largest independent research funding organization in Germany.


1999
E-Talents Gold Award, Wiesbaden, Germany


1997
Dima New Talents Silver Award (interaction), Frankfurt, Germany







IX. EXHIBITIONS


2018
VIS 2018 Arts Program: Data and Identity (Curating & Artistic Concept), IEEE VIS Conference, Exhibition 2018, Berlin, Germany (catalog)

Oedipus Tyrannous (Curating & Artistic Concept), SPHINX Festival, Thebes, Greece

Graphic Design Biennial Brno, Brno, Czech Republic (catalog)


2015
Review,GlasMoog, Cologne, Germany


2014
Are We All Makers Now?, Trelissick House, Falmouth, UK


2012
Here comes the sun, Children's Science Museum Münster, Germany


2009
Shift Time — Darwin Festival, Shrewsbury Museum & Art Gallery, Shrewsbury (catalog)

WE LOVE magazine Library, Harajuku, Tokyo, Japan

Arts Numeriques & Multimedia, 'Les Bouillants', Rennes, France

The Magazine of Omotesando Hills Library, MOOH, Omotesando Hills building, Tokyo, Japan


2008
Urban Living, Wood Street Galleries, Pittsburgh, US (catalog)


2007
Fastforward on new media art, Palazzo delle Arti Napoli, Napels, Italy






2006
Matchmaking Festival, Trondheim, Norway (catalog)

STRP Festival, Eindhoven, Netherlands

Artificial Life, SKUC Gallery, Ljubljana, Slovenia


2005
Digital Playground, Arts Center Uijeongbu, Korea (catalog)

Hybrid, Ars Electronica, Linz, Austria (catalog)

Siggraph Exhibition, Siggraph, Los Angeles, USA (catalog)

Pixelache, Kiasma, Museum of Contemporary Art, Helsinki, Finland

New Media Art Festival Japan, Tokyo Metropolitan Museum, Tokyo, Japan (catalog)


2004
Museumnight, Academy of Media Arts Cologne, Germany

Artbots, Artbots Gallery, New York City, USA

New Forms Festival, Roundhouse Arts Centre, Vancouver, Canada (catalog)

treets, c/o pop, Cologne, Germany

Paso Ögrenci Filmeri Festivali, Ankara, Turkey

Em Transito, Lissabon, Portugal 2004 (catalog)

Screening: cyclebot, Kiasma, Museum of Contemporary Art, Helsinki, Finland


2003
Imagine Interface, SPACE Gallery, Brussels, Belgium





X. COMMISSIONED INSTALLATIONS


2011
Here comes the sun, Biosphäre Potsdam, Germany Set of "electronic-life-forms" — interactive installation, jars of glass, electronic components, solar cells.


2011
electronic pattern parasite, University of Oslo, Norway Permanent Installation in the Computer Science Building, concrete, electronic components, solar cells.






2010
Colmena, Miró Foundation Palma, Mallorca, Spain Premi Pilar Juncosa i Sotheby's Award, kinetic outdoor installation, electronic components, handcrafted wire, solar cells.


2006
nest, Super Computing Centre, Stuttgart, Germany Permanent Installation with 9 sculptures, electronic components, handcrafted wire, solar cells.





VI. BIBLIOGRAPHY (REVIEWS, ARTICLES, CATALOGS)

2018

SPHINX—The Hidden Thebes Festival. "The Phaistos Project."

(2018). Exhibition Catalog. Thebes, Greece, pp 81-82

Data and Identity IEEE VISAP. "The Phaistos Project."

(2018). Exhibition Catalog. IEEE Conference, Berlin, Germany, pp 20-21

Page. "Zeichen der Zeit."

(2018). Magazine article, Hamburg, Germany, p 82

Scopesessions Berlin. "Observing Machines — Machines" Observing."

(2018). Program. Berlin, German

http://scopesessions.org/session/2018/10/11/076.html SomoS Berlin.

Resident Profile. (2018). Berlin, Germany

https://www.somos-arts.org/pascal-glissmann/

2017

Slanted. "FORTY FIVE SYMBOLS."

(2017).

https://www.slanted.de/en/product/forty-five-symbols-4/

2016

Designincubation. "Teaching visual literacy."

(2016).

https://designincubation.com/publications/abstracts/the-phaistos-project-45-symbols/


2015

Carte Blanche. "Electronic Pattern Parasite."

(2015). Academy of Media Arts, Cologne, Germany, pp 102-108

2014

All Makers Now. "electronic life forms."

(2014). Exhibition Catalog Falmouth University, UK, pp 87-88

Threaded Magazine. "Visual Language - Forty Five Symbols."

( 2014).

https://www.threaded.co.nz/articles/2014/11/18/
new-visual-language-forty-five-symbols


2013

Page. "Immer wieder Freitag."

(2013). Magazine article. Hamburg,Germany, p 61

2012

Asterios Agkathidis, "epp electronic pattern,"

(2012). Review in Greek Architects,

www.greekarchitects.gr/en/architectural-review/epp-electronic-pattern-id4341


2010

Pilar Juncosa and Sotheby's Award Catalog. "Colmena."

(2010).

Fundació Joan Miró, Palma, Spain

S. Bosco & S. Caldana, "Un ejambre de vida robotica en la Fundacion Miro,"

(2020). El Pais, p 6

A

sun Clar, "Naturaleza vistual,"

(2010). El Mundo Dia de Baleares, p 53

Gabriele Kunze, "Elfenhafte Roboter,"

(2010). Mallorca Magazin, p 47

Thomas Fitzner, "Da piept doch was,"

(2010). Mallorca Zeitung, p 30

2009

Thomas Fitzner, "Kölner Miniatur- Roboter im Anflug auf Mallorca,"

(2009). Mallorca Zeitung, p 28

2005

Siggraph. "electronic life forms."

(2005). Exhibition Catalog. ACM Siggraph, p 70-71

Ars Electronica—Hybrid,."electronic life forms."

(2005). Exhibition Catalog, p 212

Filmwinter. "electronic life forms."

(2005). Exhibition Catalog. Kunstverein Baden-Württemberg, p 60

2004

New Forms Media Society Vancouver—Technography. "electronic life forms."

(2005). Exhibition Catalog, 2004, p 4

Japan Media Arts Festival. "electronic life forms"

(2004). Exhibition Catalog, p 60